If found, please drop the keys with the attached key tag into any mailbox.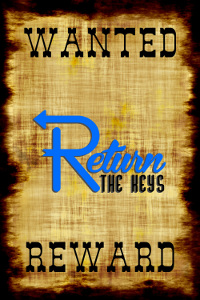 If you wish to collect a reward, please contact us in one of the following ways:
•Call our toll free number at 1-888-546-1650 and press 2 for the Rewards Department.
•Send an email to info@returnthekeys.com.
•Fill out our Collect a Reward form below.
A representative will contact you as soon as possible to make arrangements for the return of the keys.
Please provide us with the following information:
1. The 6-digit number on the back of the key tag
2. Your complete name
3. A home, work or cell phone number where you can be reached
4. Your email address (if leaving a phone message)
If by chance you have already dropped the keys into a mailbox, please contact us as to what city and state the keys were mailed from so that we can initiate a tracking process.
How to collect a reward?
Return The Keys will pay a reward to the finder with our attached key tag upon return to their owner.  Once notified by the finder, Return The Keys will make arrangements for the return of the keys to our office and then to the owner, than issue the reward.
We will need your complete name, mailing address, and phone number to issue a check to you.
What is the reward offered for the return of keys?
After we verify the registration number we will contact the finder via email or phone to discuss their reward options.
&nbsp